LogiBrain Tents and Trees
Can you find all of the tents, all of which are attached to trees?
Your task is to place tents next to the trees. It's not that hard!
The numbers around the grid indicate how many tents must be placed on each row and column.
Tents can't touch each other.
Do it as fast as possible! All levels can be solved with logical reasoning. No guessing needed!
Features
2 difficulty levels (1 star is easy, 2 stars are hard)

Different puzzle sizes (8x8, 12x12, 16x16)

2000+ puzzles to solve (no hidden in-app purchases, all puzzles are free)

The game works without Wi-Fi and Internet. You can solve the puzzles offline anywhere

Search for errors and highlight them

Automatic saving, start the puzzles and complete them later

Supports tablets

Check for errors and remove them
Minimal OS version required:
Android 7.0 and up - iOS 12.0 and up
Screenshots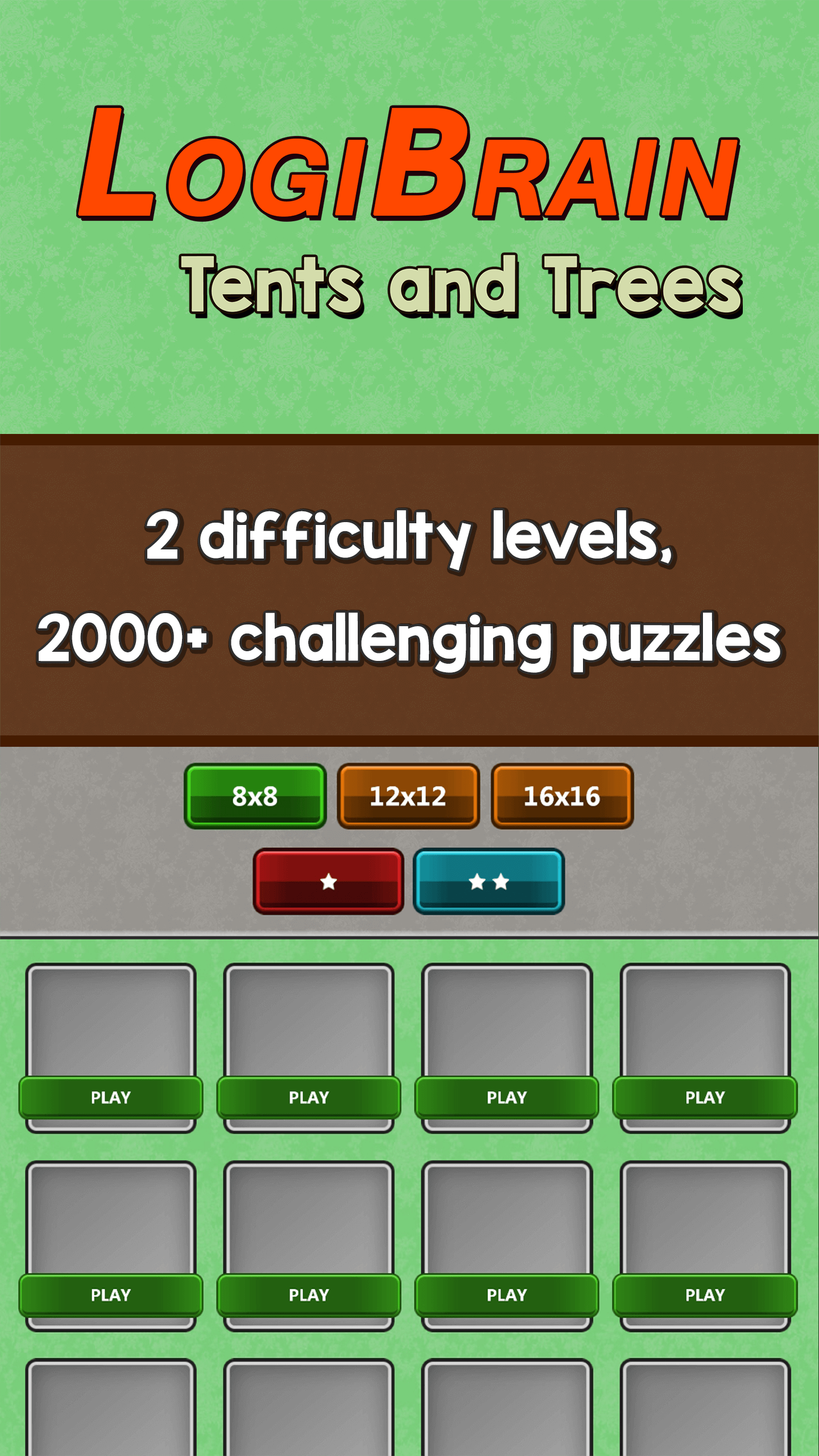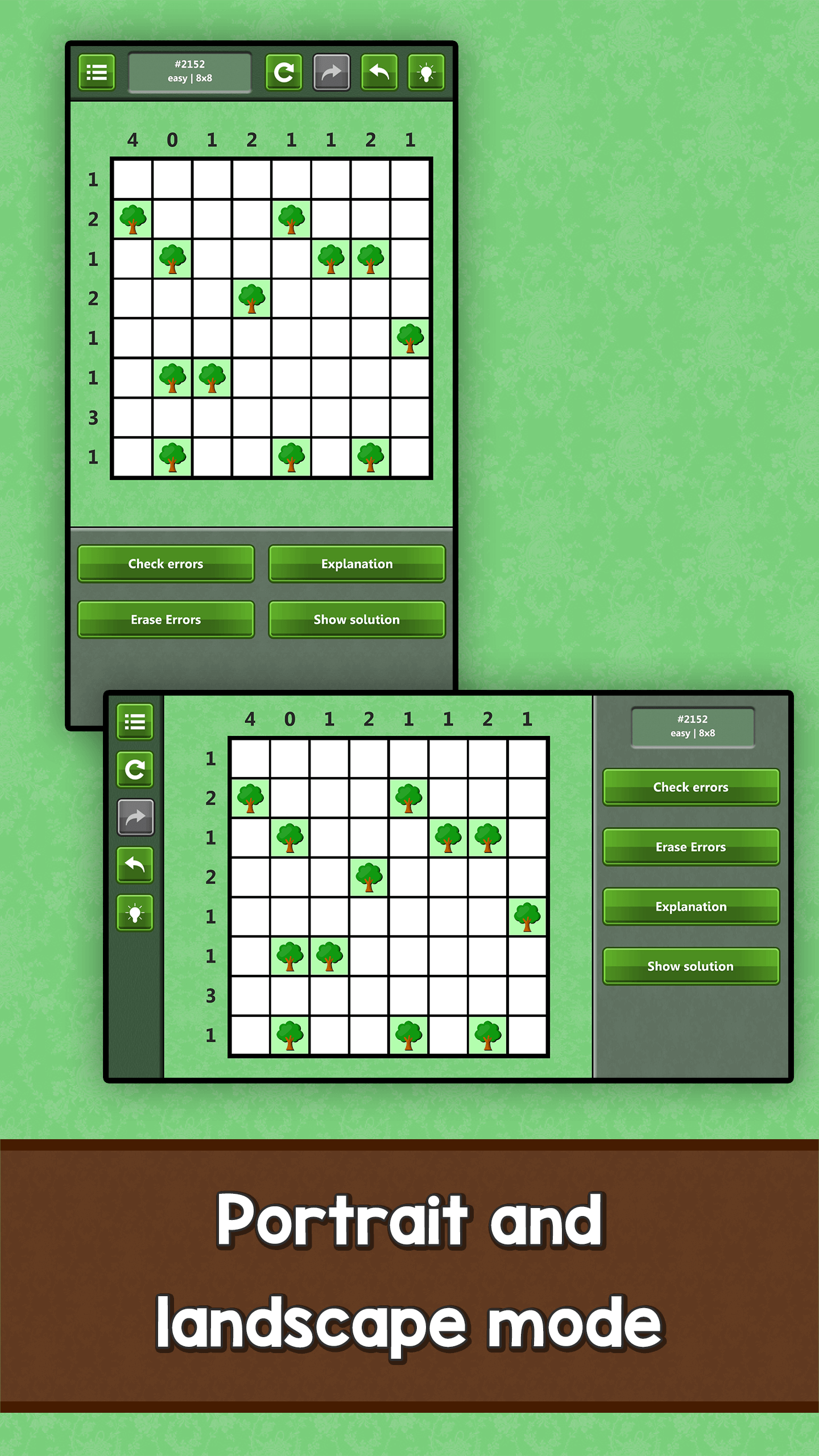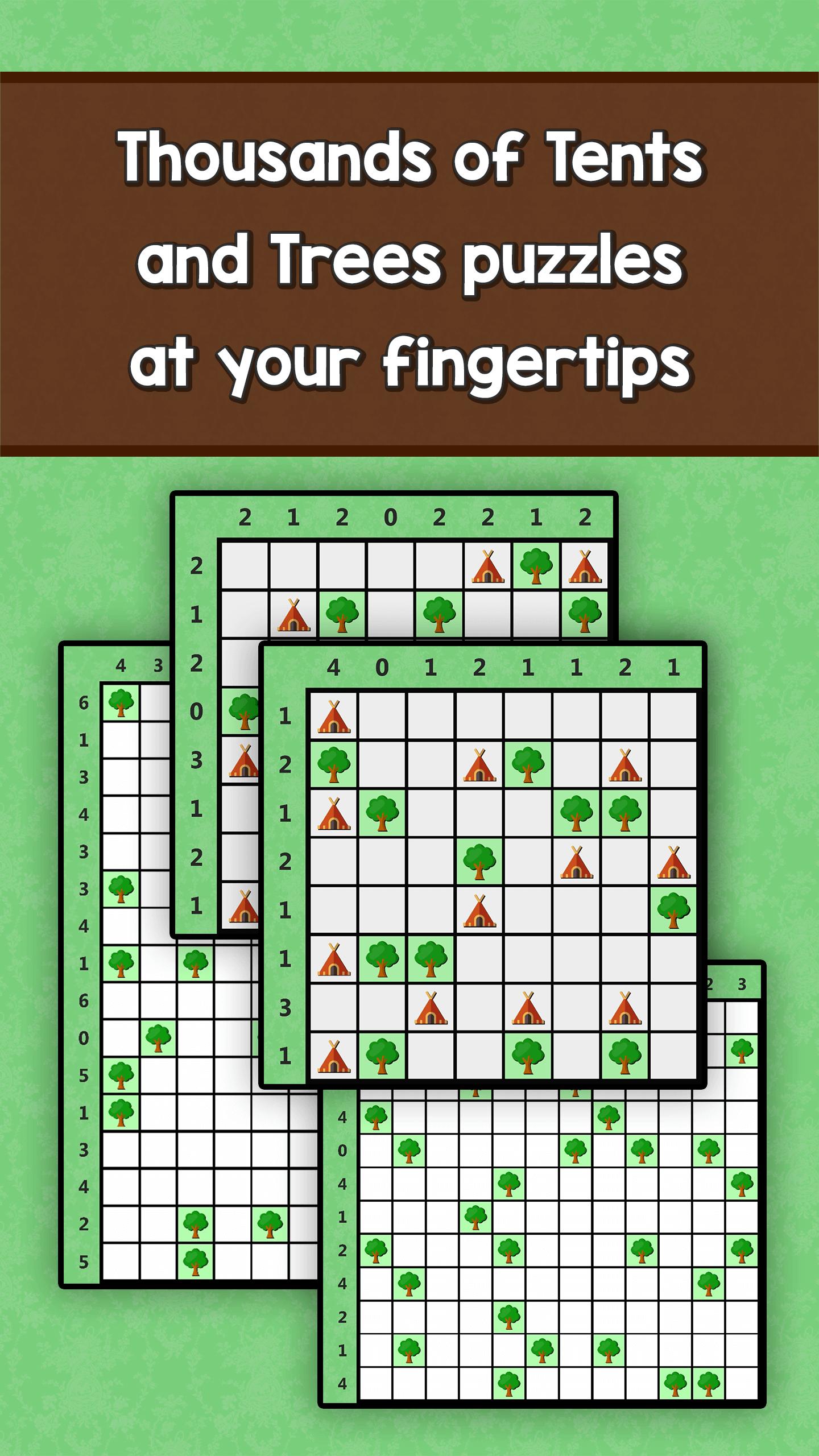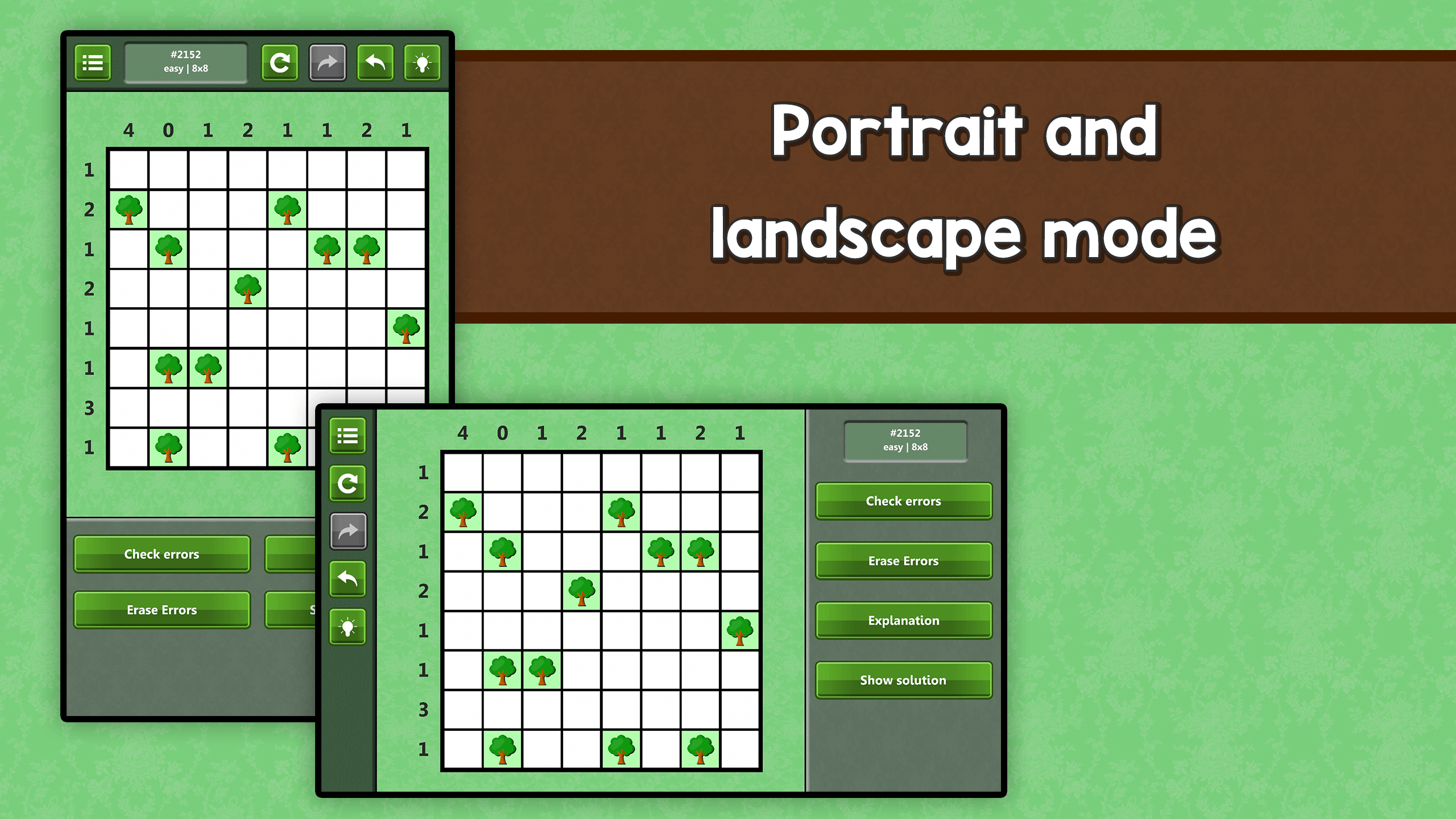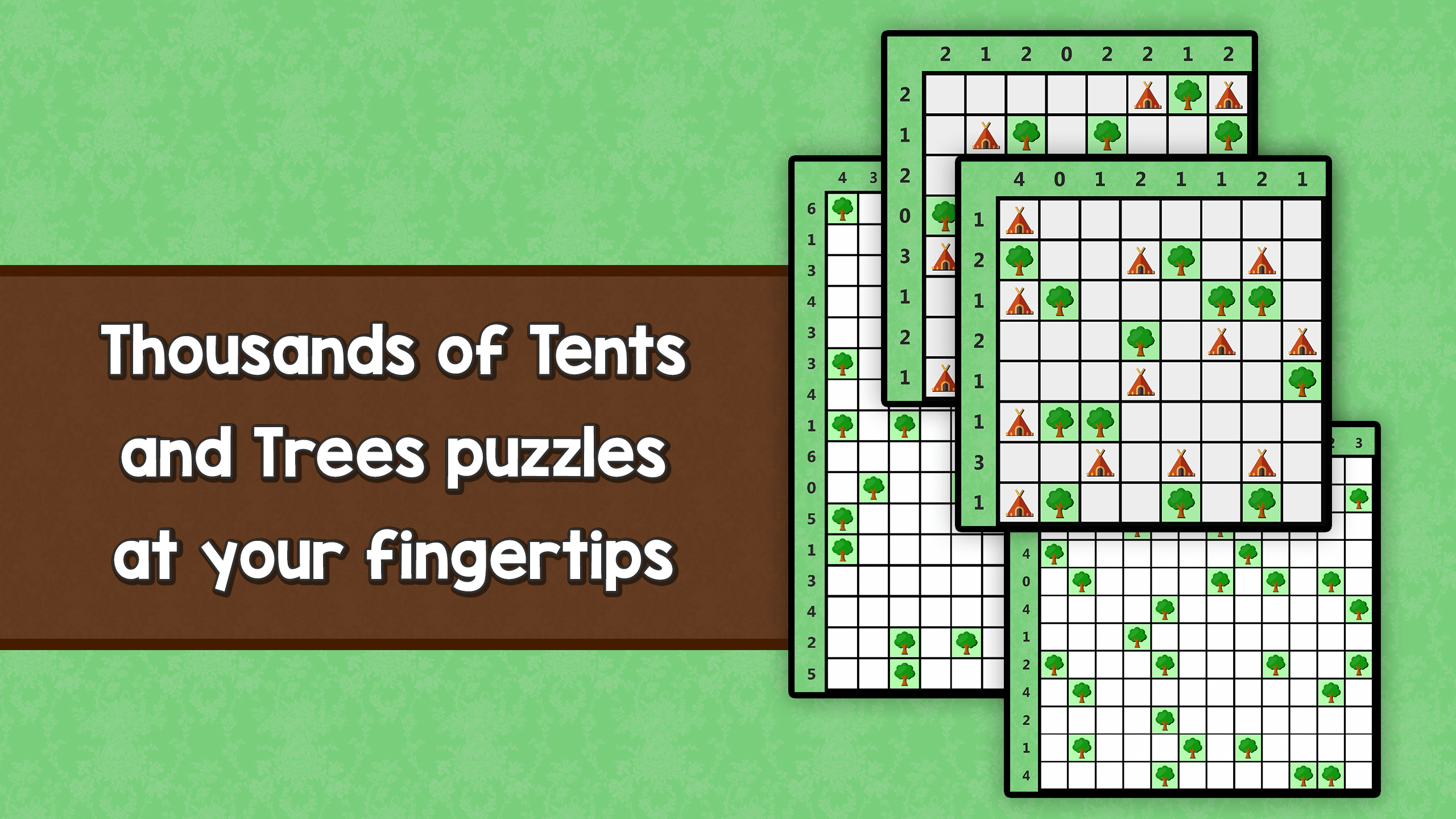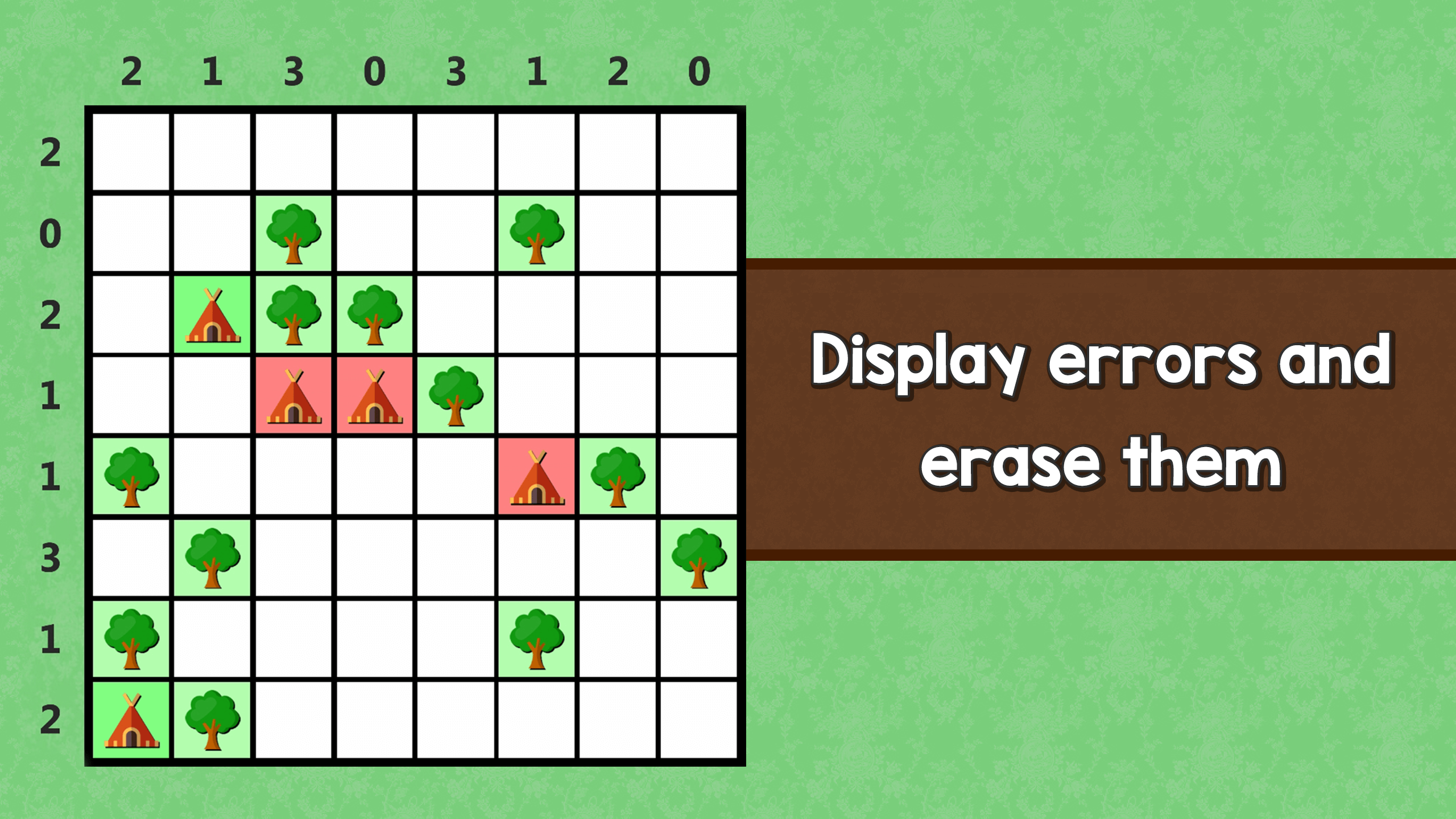 Support
If you have questions, suggestions or general feedback, please use the contact form below.
In advance, we'd like to apologize that you even had to look up "support". We work hard to give you the best gaming experience possible, but, you know, sometimes things happen.