LogiBrain Grids
These logic puzzles are for the true logic problem fanatic! Can you solve them?
You won't have to take a paper booklet with your favorite logic puzzles with you anymore. From now on you can just play it everywhere on your phone or tablet.
LogiBrain Grids is a grid-based logic puzzles game. Solve these logic puzzles to keep your brain sharp!
Decode written clues and use the grid to mark a relationship between two items and eliminate the other possibilities and solve the puzzle.
Optimized for phones and tablets instead of paper, this app has the ability to erase errors or show the solution when you get stuck. This makes it easier and quicker to focus on the logic puzzle.
These logic puzzles are for the true logic problem fanatic! Try 20 puzzles for free. If you like it, more packages are available for in-app purchase, each with 20 unique puzzles, for hours of puzzling fun!
The game features several puzzles of 3, 4 or 5 squares which all have a different difficulty level. This difficulty is shown in the picture behind the title of the puzzle.
Features
20 free logic grid puzzles included getting you started.

Different difficulty levels so that there is a puzzle for everyone.

The long-press option will check "V" for the box and check "X" to all boxes vertical and horizontal to it.

For each puzzle a high score is tracked so you can see how long it took you to solve the puzzle.

Remove errors with the 'Erase errors' button.

Made a mistake? You can always use the undo feature.

Are you stuck? Use the 'Show solution' option.

Resume your automatically saved games at any time.

Detailed explanation for new users.

Zoom and drag the puzzle to match your screen size for small screen devices.

Designed for tablets and phones.

Additional packages of 20 puzzles each are available for in-app purchase and more will be added regularly.
Minimal OS version required:
Android 7.0 and up - iOS 12.0 and up
Trailer
Screenshots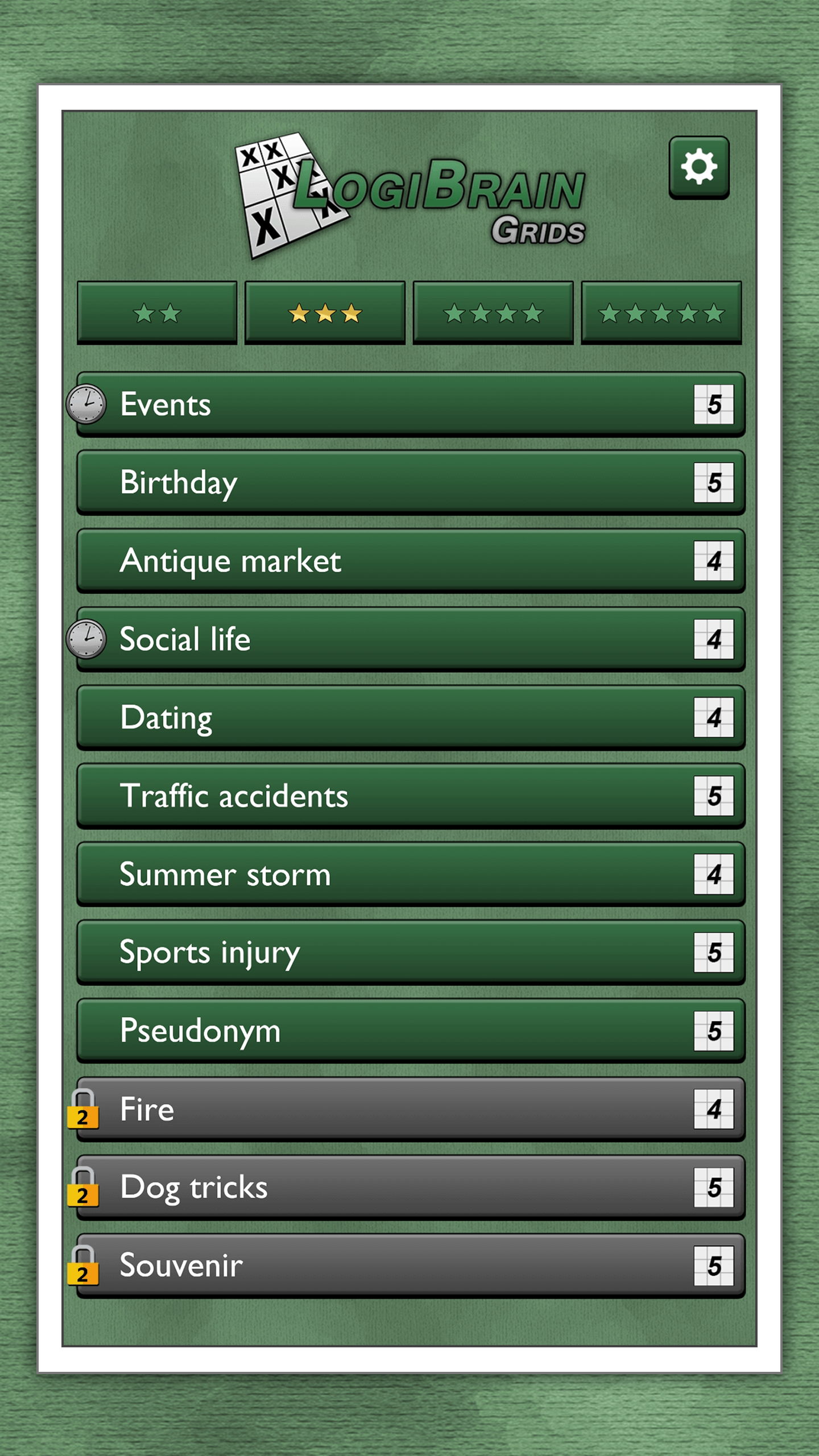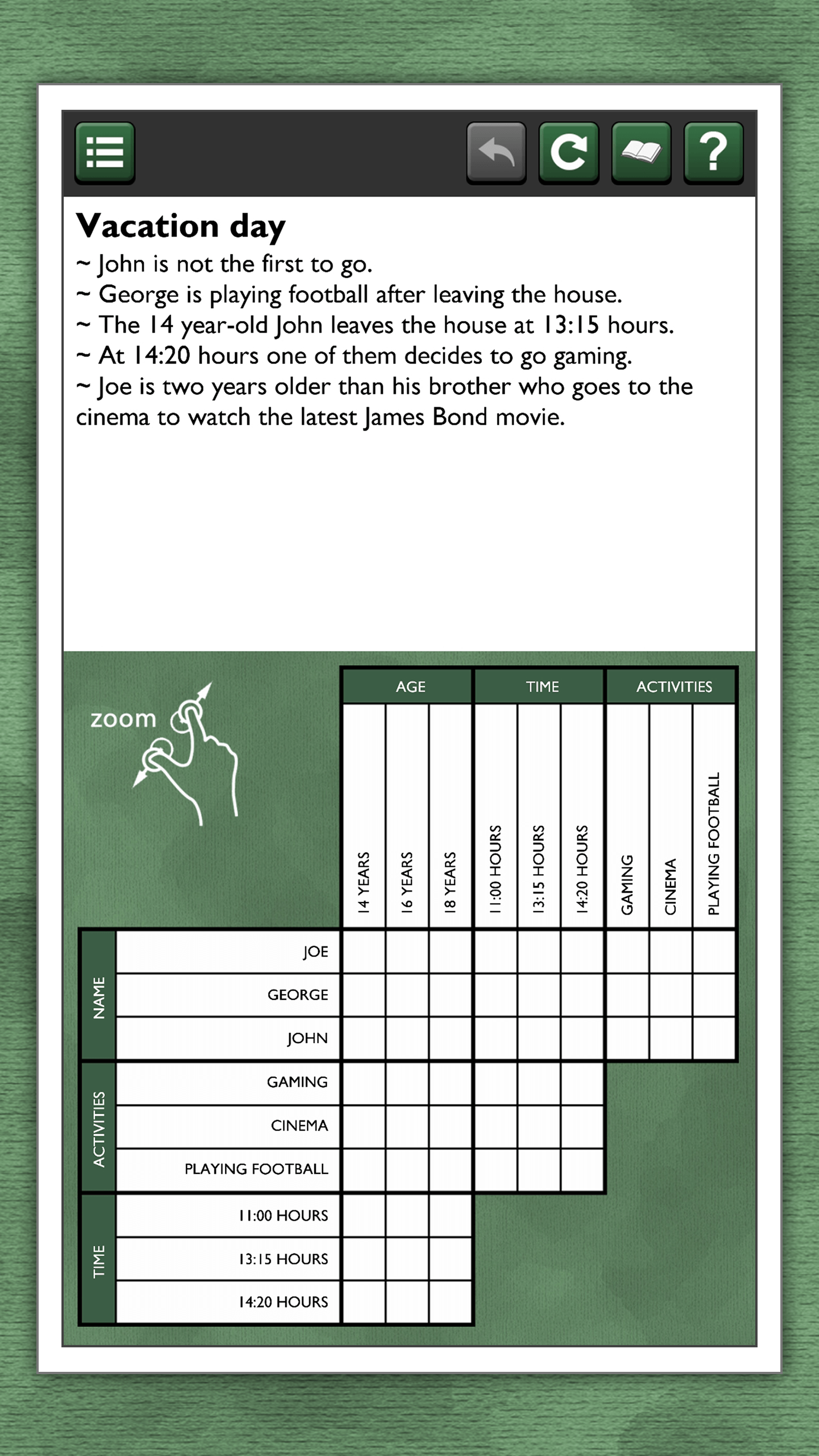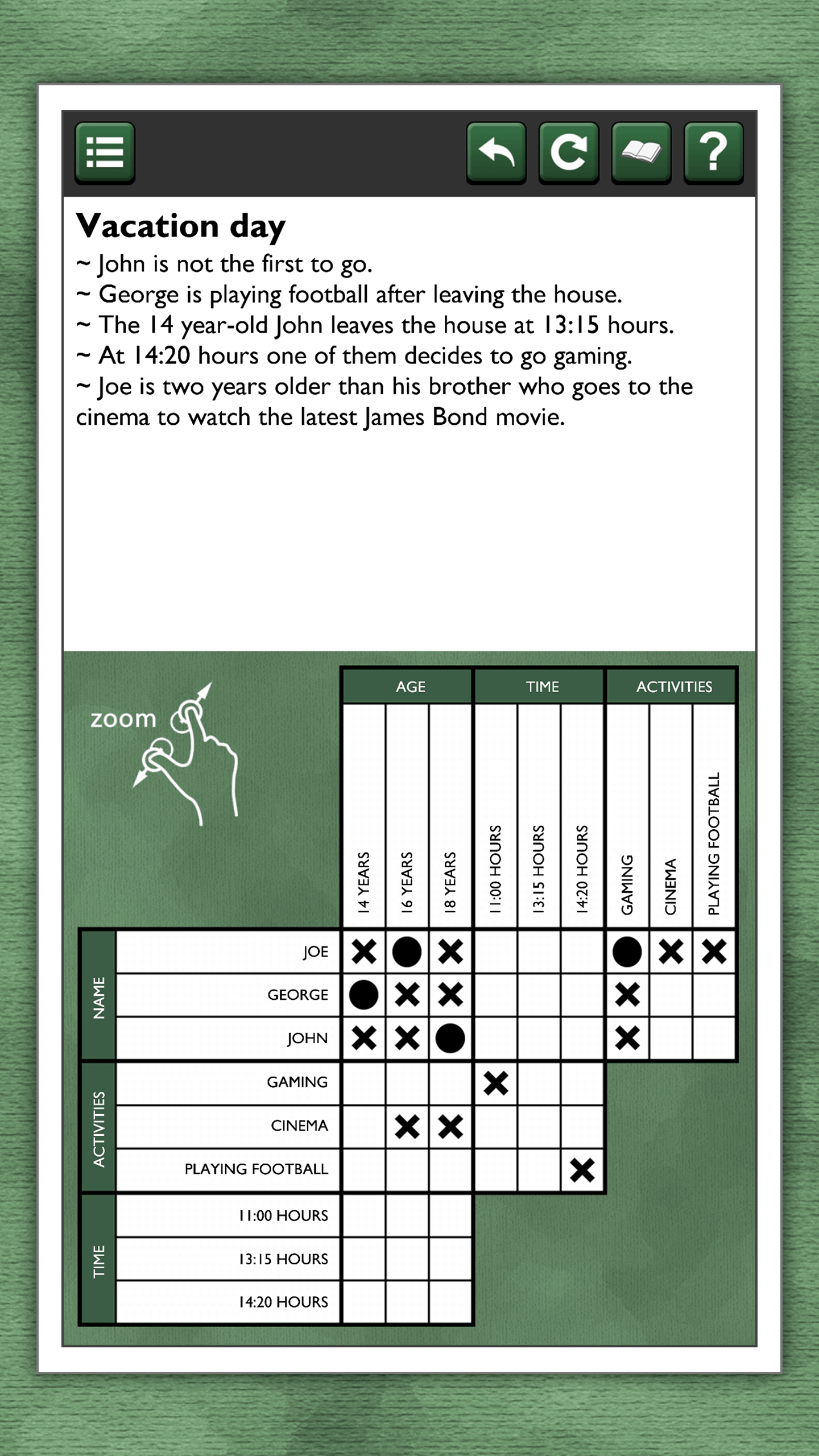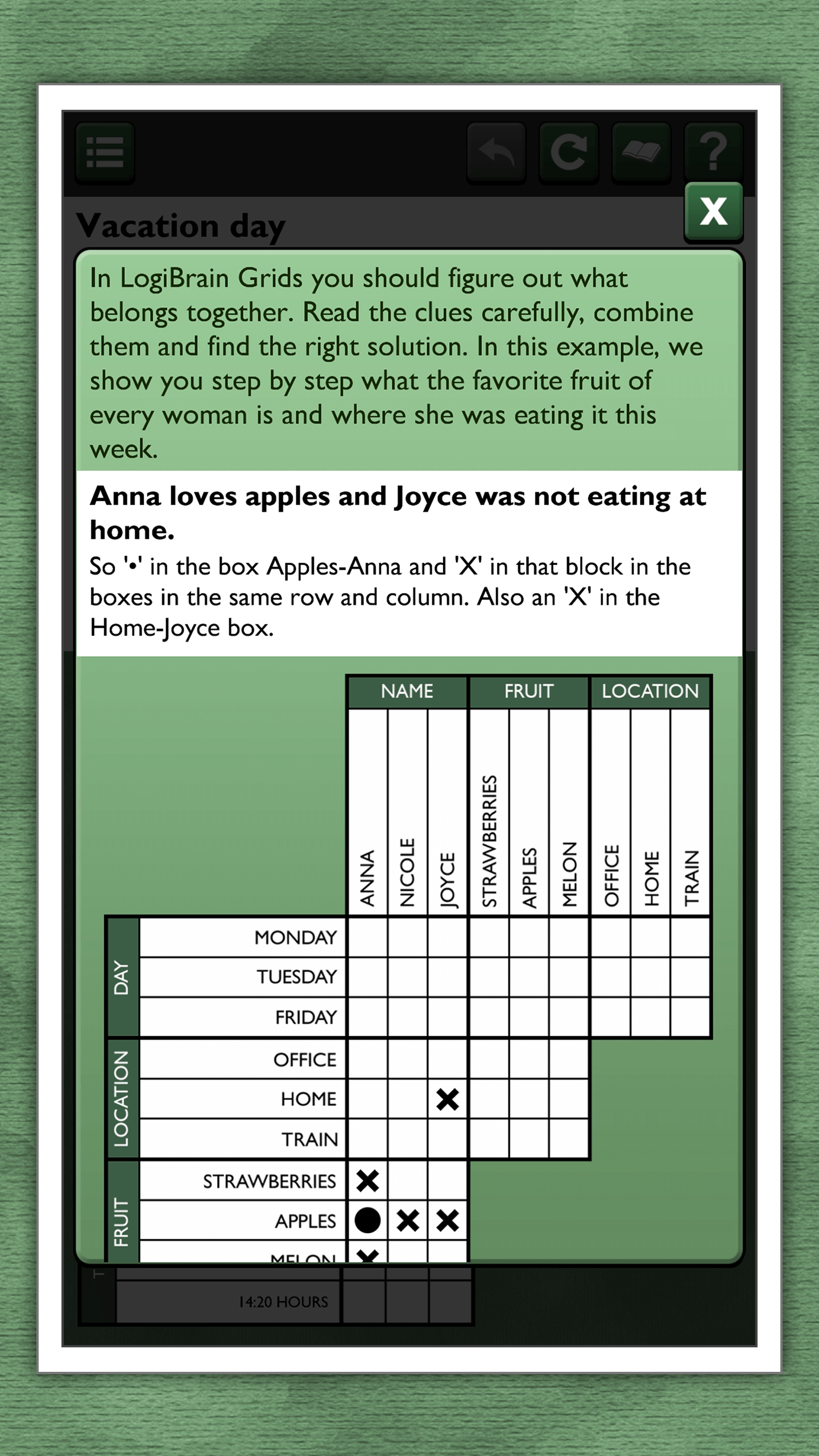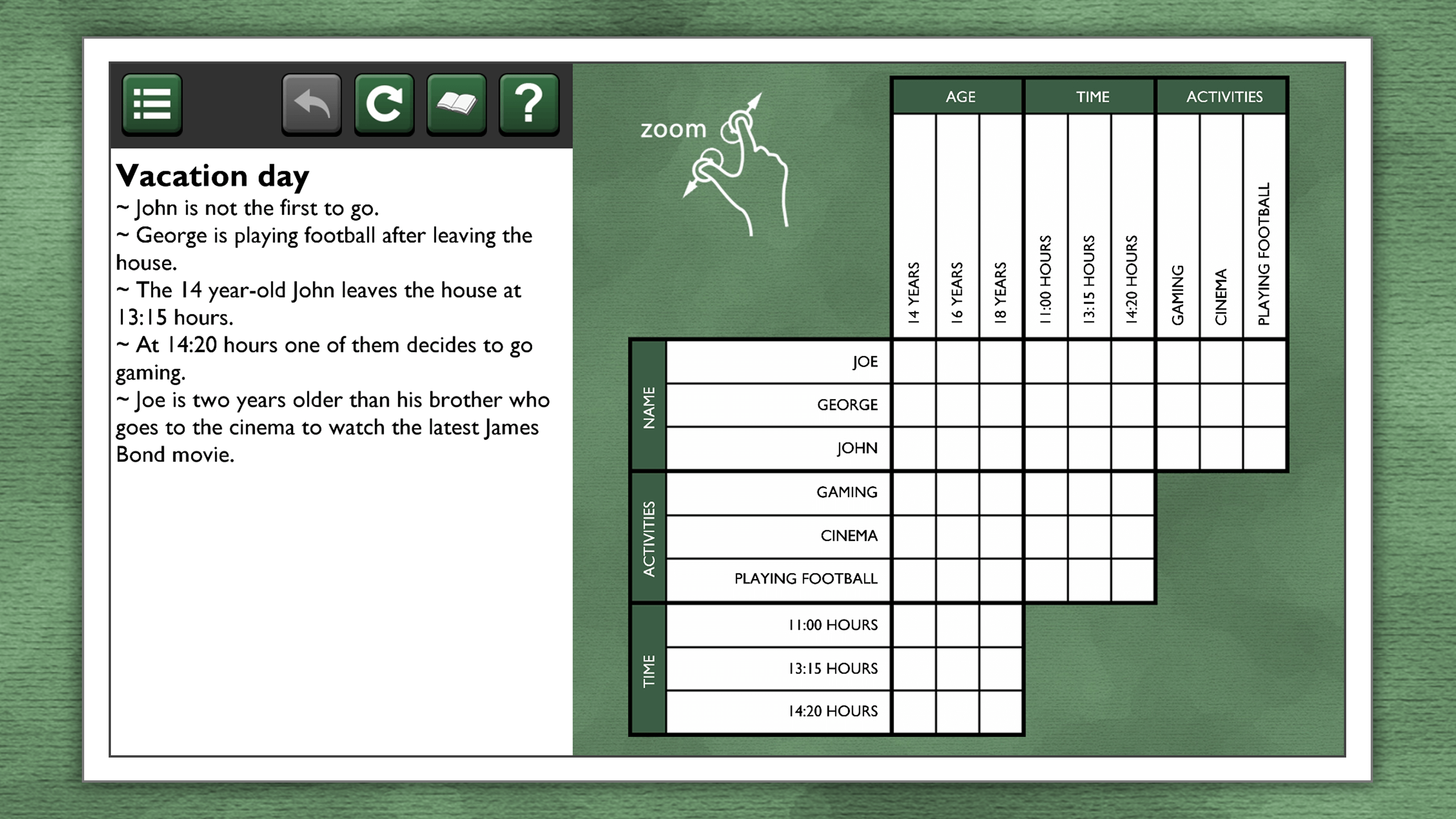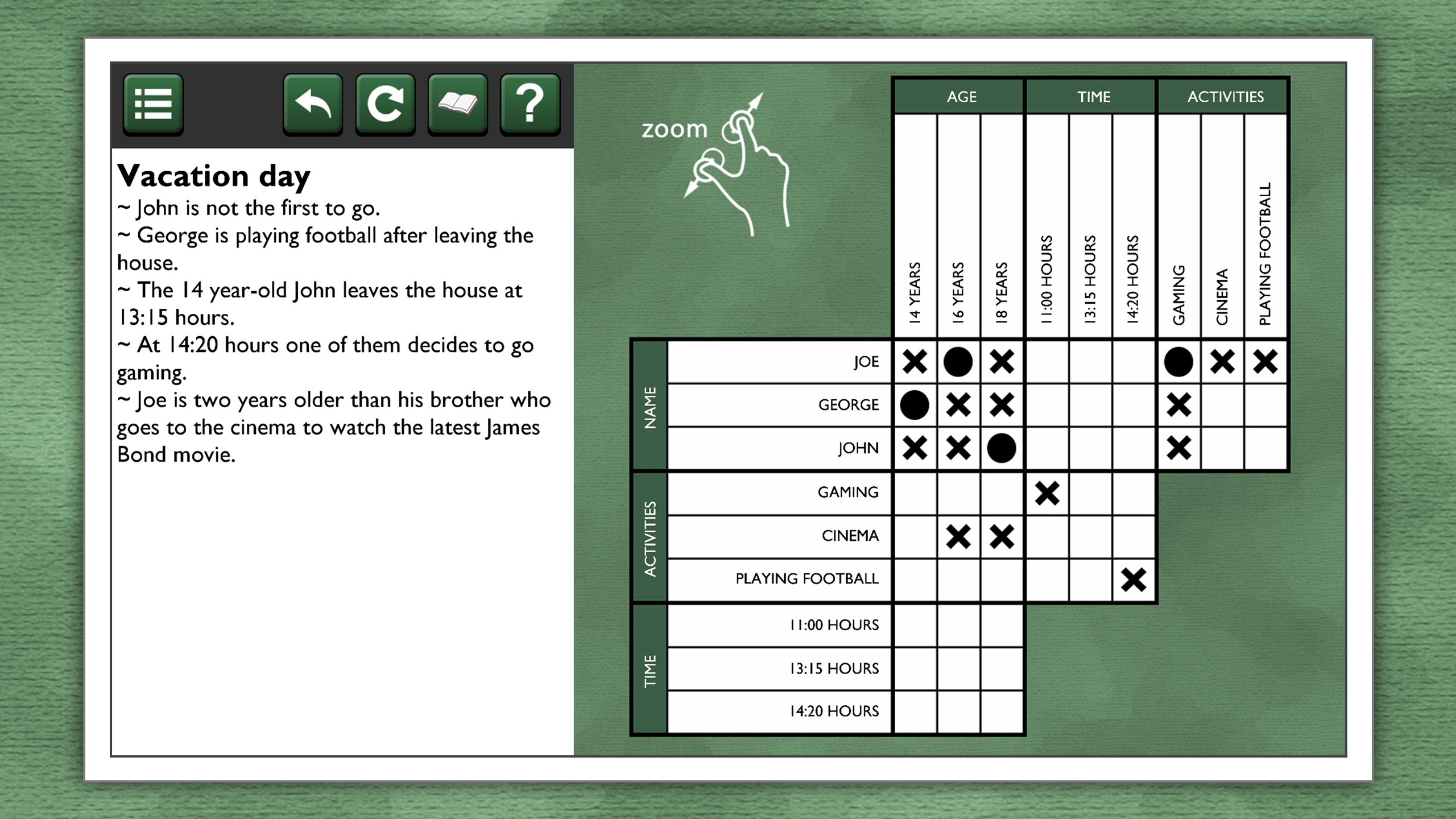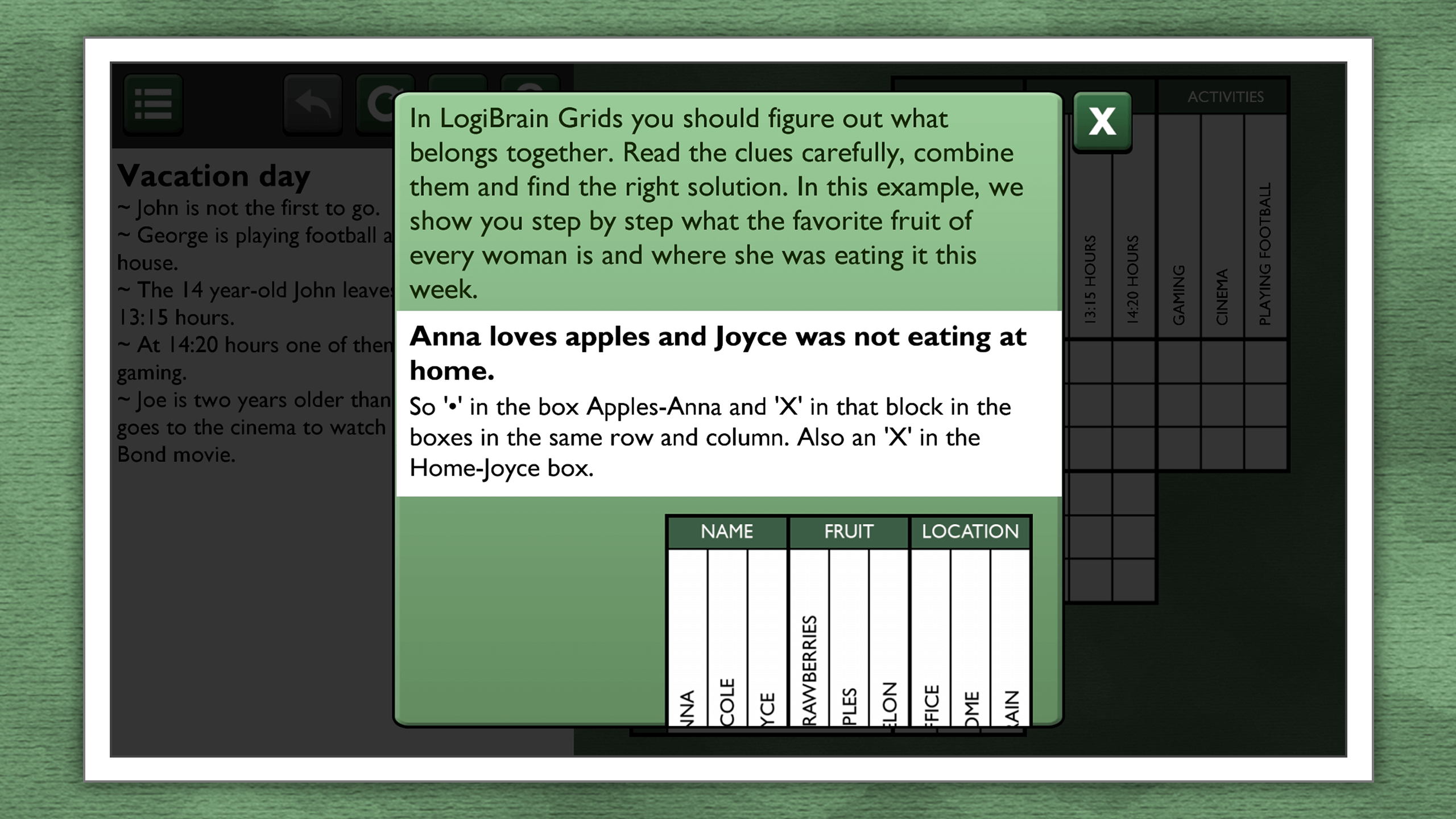 This app has been featured on
Support
If you have questions, suggestions or general feedback, please use the contact form below.
In advance, we'd like to apologize that you even had to look up "support". We work hard to give you the best gaming experience possible, but, you know, sometimes things happen.